While you may think that Nashville has nothing more than country music, bar-crawling along Broadway, and fictional characters from a dramatic ABC show, this Southern city has so much more to offer.
Nashville is a city with a vibrant food and arts culture situated along the Cumberland River. Hip, young locals might feel as at home here as they would in cities like Portland, Austin or Brooklyn. But it all comes down to knowing which neighborhoods are worth visiting.
East Nashville
If you had spoken to Nashvillians a few years back, they would have swiftly directed you away from this side of town. But thanks to small business owners who decided to invest in this neighborhood, you'll find East Nashville to be a place pocketed with vintage clothing shops, farm-to-table style restaurants and markets, and refined coffee shops all frequented by the artists and musicians that call this neighborhood home.
Coffee Shops
Every true hipster knows that if you can find the best coffee shops in a city, then you can find the best of everything else: music, art, and food. Luckily, Nashville is home to some of the South's best coffee shops, like the award-winning CREMA, a specialty coffee shop near Broadway, and one of my all-time favorites, Barista Parlor.
A destination in itself, Barista Parlor began in 2011 at the hands of owner Andy Mumma, a Southerner who started Barista Parlor as a culmination of the best of the country and his city.
He selected the top US-roasted coffees and detailed his shop with artisan creations of Nashville, such as the hand-carved wooden menus by local print artists and bar stools and tables fashioned out of locally reclaimed wood.
Stop by Barista Parlor early before the line reaches the door. Along with your espresso, try the Southern Frenchman, a unique breakfast sandwich consisting of a crumbly buttery biscuit, bacon, egg, and jelly. While you're there, pick up one of the gourmet chocolate bars from Olive & Sinclair, a brand of delicious chocolate stone-ground in Nashville.
Restaurants
The Pharmacy Burger Parlor & Beer Garden is a locally-loved burger joint and beer garden provides the perfect ending to a casually cool day in East Nashville.
But if you're not in the mood for a burger, stop by the popular Marche Artisan Foods, a casual cafe and market serving three meals daily, or their sister restaurant, the upscale Margot Café & Bar, offering simple, seasonal takes on European dishes.
Mas Tacos Por Favor is the place to go for affordable tacos and Mexican favorites. Bring cash for fish tacos and margaritas before you grab a seat on the patio. Tortilla soup and street corn are also favorites. 
Shopping
Next in East Nashville, head over to one of the many vintage clothing stores and upgrade your hipster wardrobe beyond the extensive amount of flannels, beanies, and desert boots that have found their way into your closet.
Try the Hip Zipper Vintage, which offers affordable and properly selected vintage pieces. For the ladies, you'll find tons of vintage shoes, bags, and jewelry to round off your new outfits, which the friendly staff will be happy to piece together with you. Gentlemen, fight off those first bites of winter with a fresh letterman jacket.
You may also want to shop at stores like Hey Rooster General Store, which offers handmade goods and gifts on nearby Gallatin Avenue.
Hillsboro Village
Aside from East Nashville, a neighborhood I recommend for your hipster weekend in Nashville would be Hillsboro Village near Belmont and Vanderbilt universities.
Located south of Music Row and right next to Midtown, Hillsboro Village is a youthful neighborhood, blending the residences of music producers and the Belmont music students who want to befriend them.
Coffee Shops
Near historic homes and small music studios, you'll find affordable restaurants, interesting shops for clothing, books, and gifts, plus another one of my favorite coffee spots in Nashville called Fido. This former pet store not only features house-made muffins, cakes, and specialty lattes in addition to its coffee. Fido has an all-day menu, making it the perfect place to stop for a bite no matter the time of day.
Restaurants
Enjoy a casual dinner at the nearby SATCo, or the San Antonio Taco Co, where you'll rub elbows with Vanderbilt students. This low-key, cheap taco spot is a delicious, quick choice when you're on the west end of the city. Try the fish taco with guacamole and a side of their creamy Velveeta-y queso dip.
Proper Bagel is not a New York-style deli, but a more modern interpretation with freshly made bagels topped with traditional items like lox and cream cheese or avocado and hummus. Come by for breakfast or lunch, enjoying your meal with Barista Parlor coffee. 
Shopping
While you're in the area, head over to Local Honey, another vintage shop that is perfect if you're traveling as a couple to the city. Wind your way through the old house-turned-hipster-haven, where they have a selection of vintage and redesigned clothing for both men and women, all at fair prices.
Don't worry, gentlemen, you'll find more than embarrassing Hawaiian print shirts here. Local Honey's men's section, curated with cool factor and wearability in mind, is designed by the gentlemen who are now Local Honey's new owners.
12 South
The residential and walkable neighborhood on the other side of Belmont is great for shopping and dining as so much can be found in one place. It's named for 12th Avenue, which is the area's main thoroughfare.
Coffee Shops
Frothy Monkey offers a laid-back atmosphere and standard coffee drinks. Open since 2004, they also have a full menu of vegan and vegetarian-friendly dishes.
Restaurants
Five Daughters Bakery is family-run and is known for its insane pastries, especially the take on the "cronut." They often sell out and people line up to get their daily fix.
12 South Taproom has been open since 2006, serving local and craft beer. The neighborhood favorite has a large patio, happy hour, and menu items like burgers, sandwiches, wings, and nachos.
Josephine has been nominated for two James Beard awards for its creative cuisine and finely crafted cocktails. Reservations are encouraged at this hotspot.
Shopping
Draper James is owned by actress and local Reese Witherspoon and sells both her own products and ones she recommends, including Southern-inspired clothing, accessories, and gifts. If you're looking for a good pair of jeans, be prepared to splurge at imogene + willie, which is located in a former service station.
Savant Vintage has winding rooms of this home-turned-store with carefully picked vintage clothing and accessories. White's Mercantile is owned by Hank Williams' granddaughter Holly, also a musician. It features home furnishings and gifts.
The Gulch
The formerly industrial neighborhood that was generally avoided by tourists is now a hotspot with colorful murals, trendy restaurants, and high rise apartment towers.
Coffee Shops
Killebrew is located inside the trendy Thompson Hotel and has standard coffee and pastries. ZolliKoffee is an industrial space with a bike rack for your road bike. They sell coffee and breakfast sandwiches.
Restaurants
Biscuit Love is popular with the Instagram crowd and there are multiple locations of the breakfast joint. Choose from traditional Southern biscuits or others with offbeat toppings.  
While there are many restaurants with big-name chefs names attached, Adele's is affordable. The Gulch eatery is owned by Jonathan Waxman and has a menu of internationally inspired dishes that use seasonal ingredients.
Otaku Ramen is a fun izakaya and ramen bar with traditional varieties and funky styles. Share an order of hot chicken buns before slurping your choice of soup.
Shopping
Jack White opened his own record label and store called Third Man Records near The Gulch. Pick up a rare album from one of his label's artists or ones that have recorded there. There's even an area where you can record your own!
The Best of the Rest
Besides shopping, coffee, and the best restaurants, Nashville is nothing without live music. While I've only been to a few of Nashville's live music venues, there are plenty of places to go after exploring one of Music City's hip neighborhoods.
If you've got the time to plan ahead, try to catch a show at the Ryman Auditorium, a former church, the birthplace of the Grand Ole Opry, and "the Carnegie Hall of the South."
Not only have famous feet stepped on the stage of the Ryman, such as those of Elvis Presley and Johnny Cash, but the stunning acoustics of this Nashville landmark makes it one of the best places in the country to see live music.
Another venue that has recently gained popularity is the Bluebird Cafe, a small listening room that features original songwriters, many of whom have gone on to write for Nashville's biggest country music stars.
If you can't score a reservation at the Bluebird during your time in Nashville, try the Exit/In for a bit of contrast. This rock venue has also hosted many big names in the national music scene, such as Bon Iver, Willie Nelson, and The Ramones.
If you're looking for something a bit different during your trip to Nashvegas, then try the Listening Room Cafe or 3rd & Lindsley Bar & Grill, both of which will give you a true taste of the Nashville music scene.
No matter which neighborhood you frequent in Nashville or how Instagram-worthy your trip, you can bet on this city giving you a unique Southern experience. From the modern twists on classic Southern recipes to the city's quintessential country music blended with new folk-rock influences, Nashville encompasses the true face of the new South: keeping the best of the city's history and coupling it with the creativity of a new generation.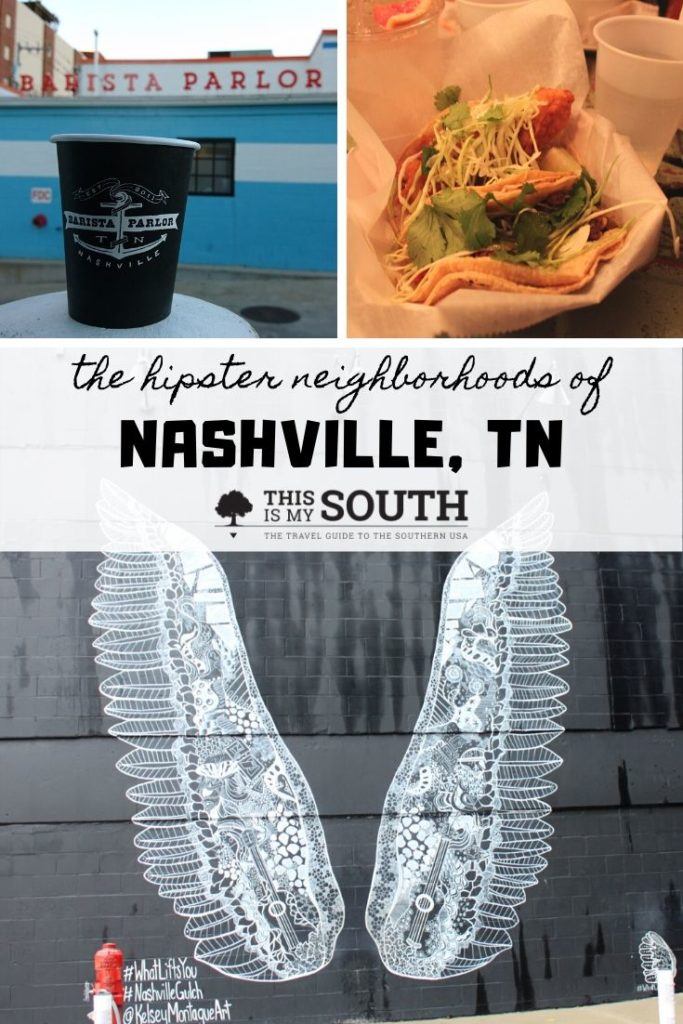 Looking for cool places to stay in Nashville? We recommend Noelle Nashville, and 21C Museum Hotel, which are available to be booked on Booking.com. Airbnb is another great option.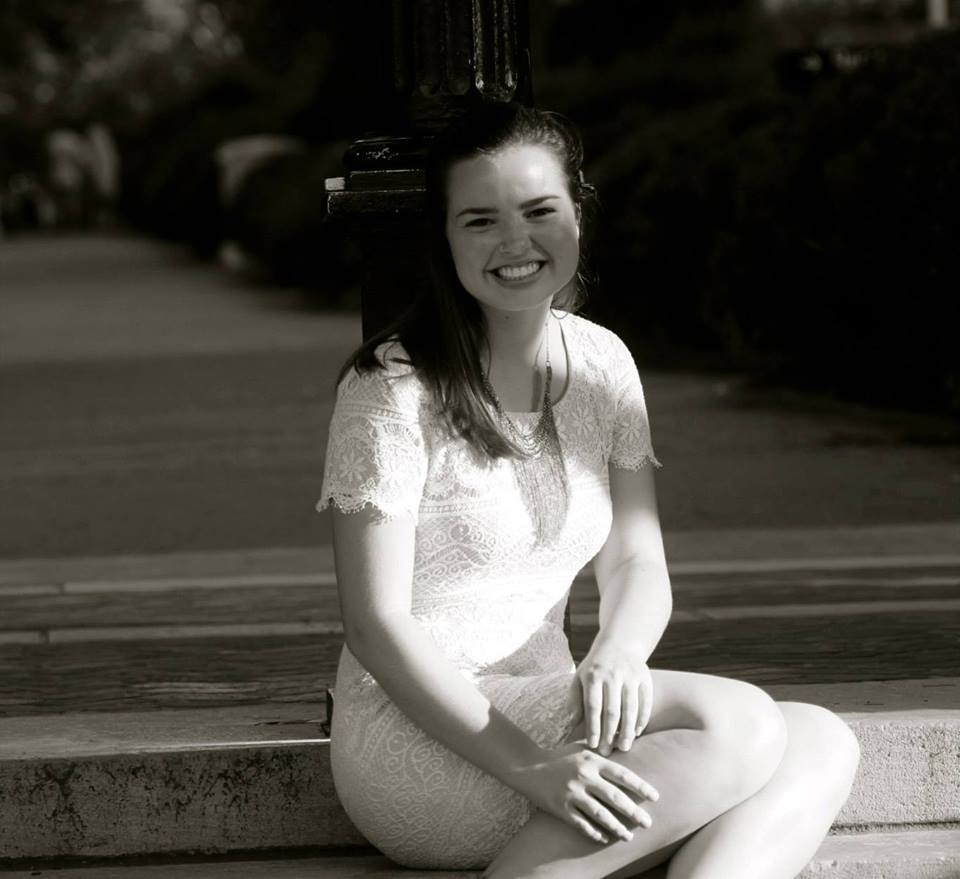 About the Author: Rachel is a journalism graduate of the University of Georgia in Athens. She is an expert on finding the best coffee shops and vintage stores throughout the South. She currently lives in Los Angeles, California.
All photos are property of the author unless otherwise noted. This post was updated in December 2019.