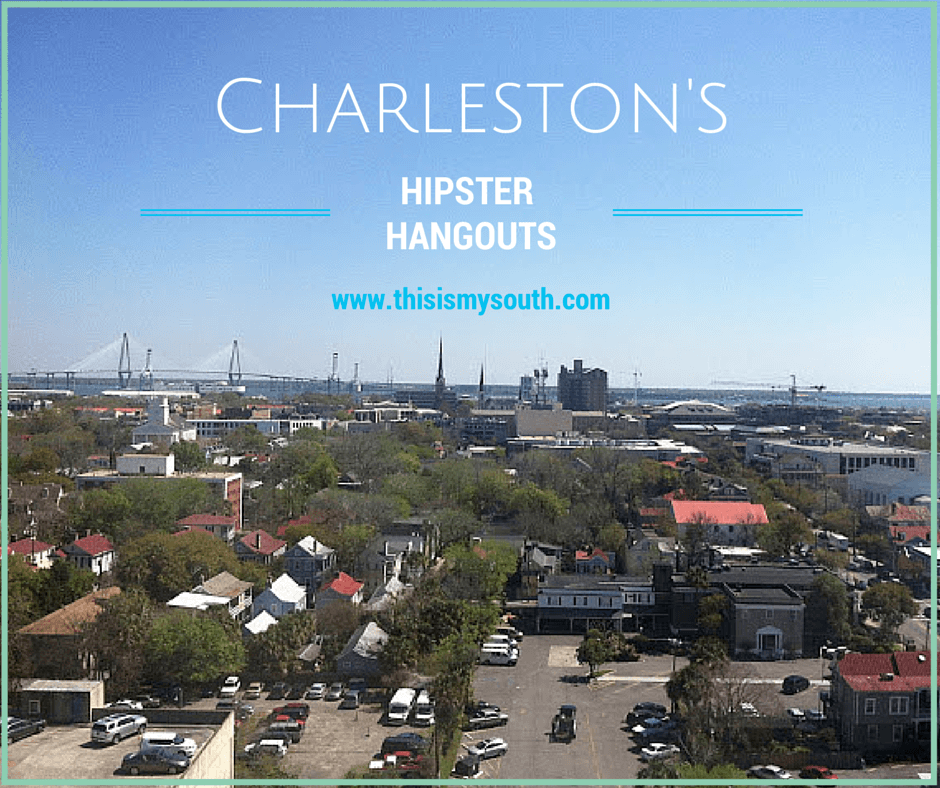 Known as the Holy City for its abundance of churches, Charleston has become the darling of travel publications in recent years for its hospitality and historic preservation, not to mention the award-winning restaurant scene. The city was founded as an English colony in 1670, but soon became a haven for French Huguenots before the slave trade brought in ships from Africa. Today it's the cultural capital of the state, bringing in thousands of artists for the yearly Spoleto Festival USA.
Park Circle, Hampton Park, and Elliotborough attract their fair share of hipster residents, but Charleston doesn't have hipster specific neighborhoods like Nashville and Atlanta. There are, however, plenty of hangouts for the young and stylish. Charleston has a thriving startup culture, is bike friendly and always trying out the new bar and restaurant concepts. Cost of living is significantly cheaper than places like Brooklyn or Portland, so it's easy to see why people are moving in droves.
Restaurants
In Charleston, everyone's a foodie and everyone's a critic, so the bar is set high for quality restaurants. The sandwiches and pop up dinners at Butcher & Bee have made it a favorite, especially as the menu changes daily. The Macintosh has a bacon happy hour and has been acclaimed by the James Beard Foundation and countless publications. Xiao Bao Biscuit has received much hype for its mix of Asian and Southern fare.
Some hipster favorites aren't ones that will be listed on OpenTable or written up in travel magazines, but rather more dive-type local spots. A C's Bar & Grill is the perfect example, as it is a lively college bar at night, but on Sunday packs in similar crowds plus those in search of a delicious brunch. The Tattooed Moose is an unassuming looking bar on Morrison Drive but has a fantastic beer selection, board games, and their famous duck club. Edmund's Oast unites carefully crafted farm-to-table cuisine and their in-house and regional craft brews. Daps is another favorite for all-day breakfast. For late night bites, head to West Ashley's The Early Bird Diner for chicken and waffles, sandwiches and homestyle favorites.
And of course, food trucks are as popular in Charleston as elsewhere in the country. Track them down using the Charleston Food Truck Federation website. Ones to try include Outta My Huevos, Roti Rolls and Tokyo Crepes.
Coffee Shops
What could be better than settling down to the latest issue of Kinfolk while sipping a specialty blend at a local coffee shop? Charleston has plenty to enjoy, each with their own blends and methods. Kudu is a downtown favorite, named for the African mammal. Students hang out for the free WiFi and stay for live music, sandwiches and craft beer alongside their coffee. Second State Coffee is well located near the College of Charleston campus and the minimalist decor helps you avoid any distractions. For breakfast as well as coffee, try Mercantile and Mash or The Daily.
Bars
Hipsters and beverage enthusiasts will appreciate the classy cocktail bars that have opened in Charleston in recent years.  The Cocktail Club, located above The Macintosh on King Street, serves upscale cocktails and also has classes every month to learn more about types of drinks. The Rarebit offers classics like the Moscow Mule and Manhattan. The Gin Joint specializes in gin cocktails in a speakeasy-style bar, but also have absinthe, tequila, rum, vodka, and whiskey. Bay Street Biergarten is a modern-day beer hall with craft beer and delicious bites. Closed for Business is a similar King Street beer bar.
Dive bars have long been a favorite of Charleston hipsters and there are plenty to choose from. Royal American features paintings of notable Americans, live music and signature punch in a styrofoam cup. Recovery Room Tavern is best accessed by road bike, where you can enjoy happy hour, pool tables and big screen TVs for watching your favorite sports game.
Charleston is also home to High Wire Distilling, a craft distillery producing small batches of vodka, rum, whiskey, and gin. And craft breweries COAST Brewing Company, Westbrook Brewing Company, and Holy City Brewing are available around town and also offer tours and tastings.
Shopping and Arts
There's always something exciting happening at the Redux Contemporary Art Center, whether it's classes or gallery openings. Pose for hip photos at the graffiti by Sheepman behind the former Buffalo South shopping center on James Island.
And you'll need the right clothes, so head to the Urban Outfitters on King Street or search for vintage looks at Exchange Factor in North Charleston.
Also check out the Mixson complex in North Charleston, which includes restaurants, shops, upscale apartments, and a pool and tennis club.
Looking for a cool place to stay in Charleston? We recommend Zero George Street, The Spectator Hotel, and The Dewberry. Airbnb is another good option. 
This post contains affiliate links.