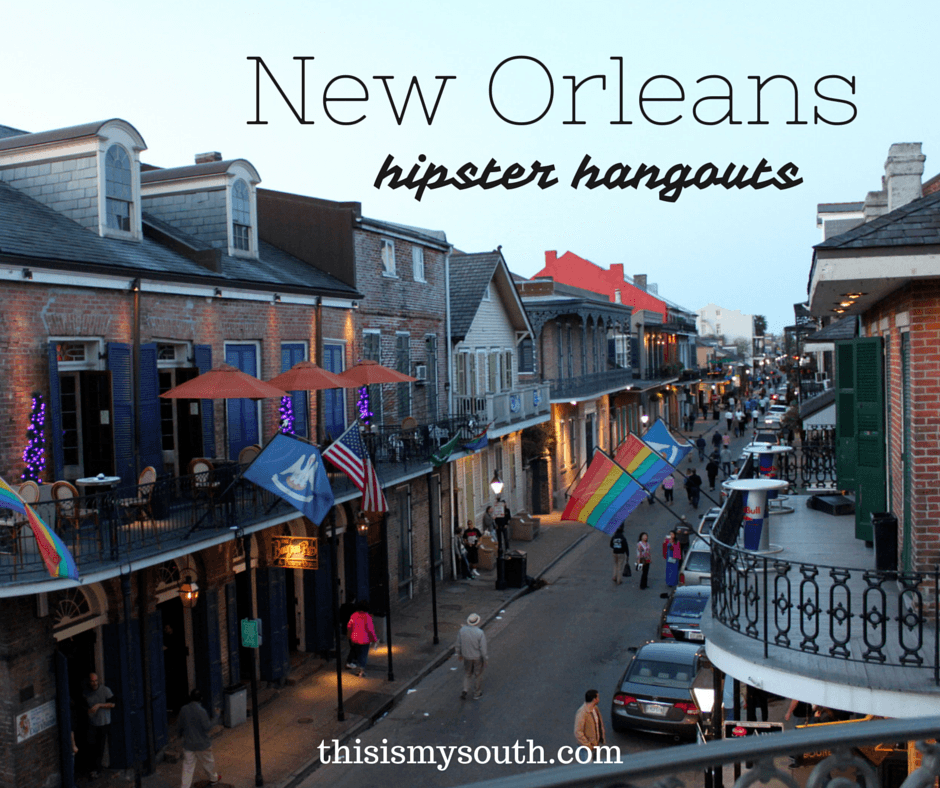 New Orleans is made up of dozens of wards, districts, and smaller neighborhoods, but it's easy to find delicious places to eat in each. But there are a few that the young and hip have embraced as their own for the low cost of living and availability of housing.
It's always been popular with students, for the many universities nearby, but now the Millennials have arrived in search for more affordable lifestyles. It's an area that thrives on the arts and music and that is reflected in these hip neighborhoods.
This post contains affiliate links that earn income through purchases but don't charge you an added fee.
Bywater
The Bywater is a part of the Ninth Ward that was greatly affected by Hurricane Katrina but has bounced back, where young people have bought up much of the property. It is so named for its proximity to the river and also has a history of its own. It played an important role in the Supreme Court case Plessy vs Ferguson.
The area runs between St. Claude Avenue and the water and it has a number of historic homes and warehouses. The influence of cultures like Spanish and Caribbean are evident in the architecture.
Start your morning with breakfast at Cake Cafe & Bakery on the edge of Marigny which offers local favorites like boudin and eggs with a healthy option of tofu and vegetables. The bakery makes some of the city's best king cakes for Mardi Gras.
Then wander through the St Claude Ave Arts District. When it's time for a pick-me-up, head for caffeine at the chic Satsuma Cafe. And when 5 o'clock hits, check out the many dive bars like Vaughan's Lounge.
Marigny
South of Bourbon Street, Marigny is the new nightlife district on Frenchmen Street. Here you'll find dozens of jazz clubs and Creole cottages mixed in with shotgun houses. You can make a night of just attending performances, including stops at D.B.A, Snug Harbor Jazz Bistro, and The Spotted Cat Music Club. Some have cover charges or drink minimums, but you can also take your drink with you on the street.
The lifestyle is more laid back than its French Quarter counterpart. The Frenchmen Street Art Market is the spot to purchase unique souvenirs and gifts, open nightly. For a bite to eat, neighborhood favorite Mimi's In the Marigny which has tapas and a good beer selection.
Garden District
Magazine Street cuts through a number of neighborhoods, but it's the Garden District that includes the many shops and restaurants, not to mention some of the city's most iconic historic homes. Take the famous St. Charles streetcar and then continue on by foot, making time for Lafayette Cemetery No. 1.
Save some cash for the shops on Magazine Street like Fleurty Girl, which sells clever New Orleans and Louisiana-themed apparel and gifts. There's even an outpost of Goorin Brothers New Orleans – Magazine Street here.
For your caffeine fix, head to Hivolt, a coffee and tea shop that also offers healthy dining options. If you want something more substantial without spending a fortune, check out Juan's Flying Burrito, Dat Dog, and Domilise's Po-Boy & Bar. For a more upscale meal, try La Petite Grocery. Get your drink on at dive bars like Ms. Mae's The Club and Saints Bar and Lounge.
Warehouse District
The aptly named Warehouse District is going through a revitalization with the opening of museums like The National World War II Museum and the Ogden Museum of Southern Art. There's also the Contemporary Arts Center and this Instagrammable wall pictured above.
Mother's Restaurant is one of the most famous eateries in the city for its classic po-boys. And if you're in the mood for a splurge, head to the flagship Emeril's.
The Best of the Rest
You can't avoid the French Quarter entirely, even if it is known for the tourist attractions, because it also has some hip neighborhood spots on side streets. After all, it's here that you'll find hipster classics like Urban Outfitters. Grab your cold brew at Spitfire Coffee and browse the selection at Peaches Records and the Jackson Square art market. Dine on Killer Po-boys or try Sylvain before grabbing the famous purple drinks at Lafitte's Blacksmith Shop.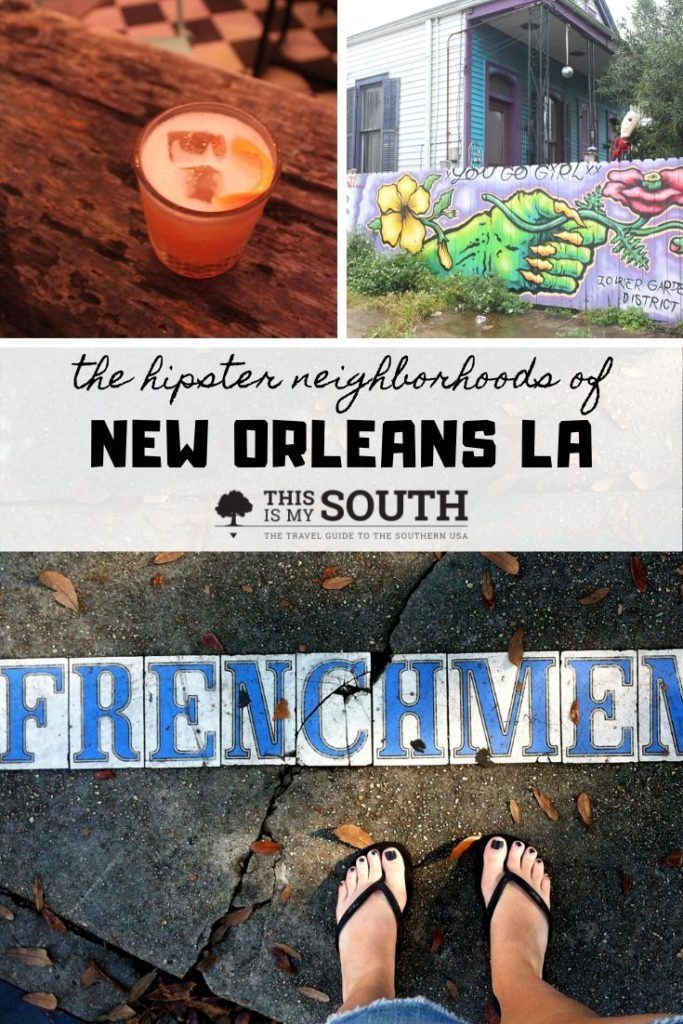 Looking for somewhere cool to stay? The Ace Hotel, Pontchartrain Hotel, Catahoula Hotel, and the Old No. 77 Hotel and Chandlery are our picks, which you can book on Booking.com. Airbnb is another good option.