All the Jack Daniel's in the world is made in the small town of Lynchburg, an impressive feat when you drive through the town in a matter of minutes.
Jack Daniel himself was a licensed distiller in 1875 at the age of 20. By 1911 he had died of blood poisoning after he kicked a safe you can still see in his office. But in that time he unknowingly created an American icon.
Don't call it a bourbon! Jack Daniel's distinguishes itself as Tennessee whiskey (or "sippin' whiskey"), which is made in a similar style to bourbon but has an additional step of filtering through sugar maple charcoal before aging.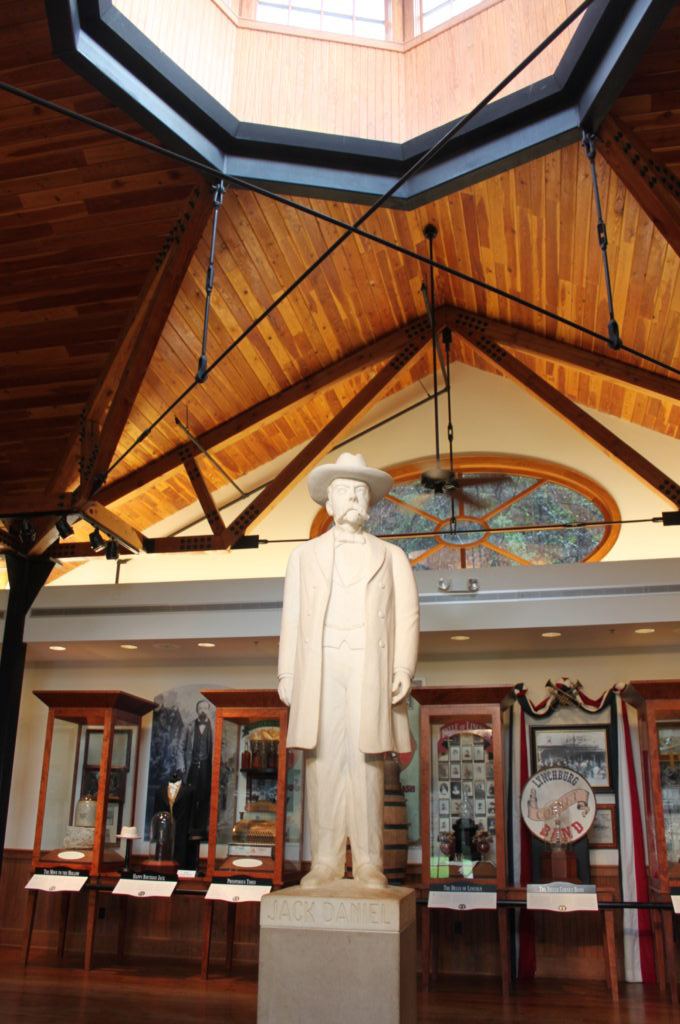 The tours are run by locals from 9:00 am-4:30 pm daily. Most of the employees of Jack Daniel's are Lynchburg born and raised. Tours are free and last an hour and a half, winding through the distillery's inner workings. JD makes their own barrels and has its own fire department to protect against the very combustible liquids.
We visited the underground spring that started it all. The tour is very informative and you can get a whiff of the vats brewing the whiskey.
Be aware that Moore County, where Lynchburg is located, is a dry county, so there are no tastings on the basic tour. Other tasting tours include samples.
If You Go
Jack Daniel Distillery is located at 182 Lynchburg Highway, Lynchburg, Tennessee 37352. The distillery is about 2 hours drive from Chattanooga, Tennessee, 1.5 hours from Nashville, Tennessee, and 4.5 hours from Atlanta, Georgia.
PIN IT