Established in 1948, the Georgia Museum of Art in Athens, Georgia became the state's official art museum in 1982. It's located on the campus of the University of Georgia's Lamar Dodd School of Art.
The permanent collection boasts works of American art, including paintings from the 19th and 20th centuries with an emphasis on regional art. You'll find works by folk artist Howard Finster as well as pieces from Europe and Asia. There's also the Samuel H. Kress Study Collection of Italian Renaissance Paintings.
The rotating exhibits change regularly and have included photographs, quilts, and even decorative pieces. Every year the art students display their final projects here as well.
Currently, there is an exhibit of samurai art. Don't miss the garden, which displays sculptures. The museum also has an art library for students to do research.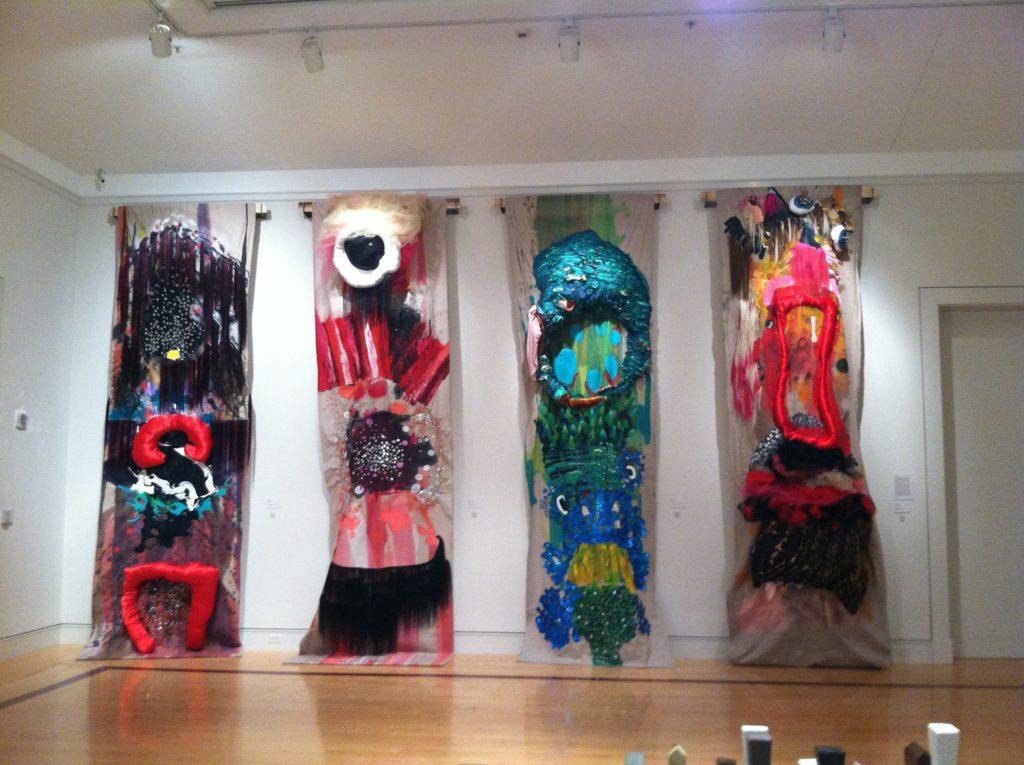 There's even an outpost of the popular Ike and Jane cafe at the museum, which is open seasonally, depending on the university schedule.
If You Go
The Georgia Museum of Art is located at 90 Carlton Street, Athens, Georgia 30602. The museum is open Tuesday, Wednesday, Friday, and Saturday from 10 am to 5 pm; Thursday from 10 am to 9 pm and Sunday from 1 to 5 pm. They're closed on Mondays. Admission is free and tours can be arranged in advance.
It's at the East Campus, which is accessible by bus. There is a parking deck at the Performing Arts Center where you can park for a fee. The deck is free after 5:30 pm on weeknights and on Saturdays and Sundays. You can also walk from the stadium.