South Carolina may have been one of the more recent states to start craft breweries, but they are now making up for lost time. They're now found all over the state but are more concentrated to the Lowcountry. Many started as brewpubs, but changes in laws allow breweries to work independently and sell to go. I visited two breweries on my most recent trip and another a few years back and am eager to test out more in the Upstate and beyond.
Westbrook Brewing, Mount Pleasant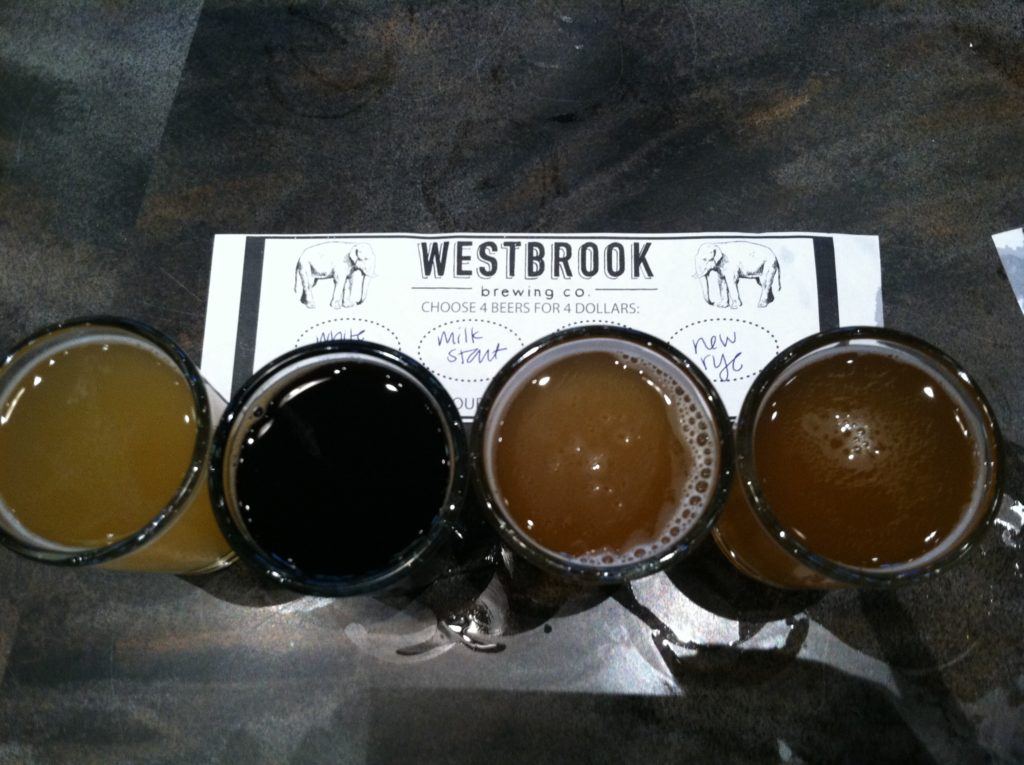 Westbrook Brewing Company was founded by a husband and wife team and has become well known in the craft brewing world for their unique styles and special releases. They also team up with fellow breweries.
The tasting room is open Tuesday to Friday from 4 to 7 pm and on Saturday from 12 to 6 pm. Tours are free, but beer can be purchased by the pint or in tasting sizes. You can also purchase beer to take home in growlers or cans. I tried four samples during my visit and also took home a growler.
Beer to Try: I'm a fan of all of their brews, but a few you definitely need to try are the Göse, Weisse Weisse Baby, and the Mexican Chocolate Cake.
Holy City Brewing, North Charleston
Holy City Brewing is located in an industrial area of North Charleston, so I was surprised to find it on a back road. They have a patio at their tasting room where people were playing cornhole during my visit. The funkily decorated tasting room is open Monday through Thursday from 11 am to 8 pm, Friday and Saturday from 11 am to 9 pm and Sundays from 11 am to 5 pm. They even have a kitchen, serving up small bites. Tours are available and they also fill growlers on site. The tasting room also hosts live bands.
Their beers are inspired and named for elements of the Lowcountry, like their Pluff Mud Porter, Washout Wheat, and Holy City Pilsner. They can be purchased in pints, half-pints or sample sizes.
Beer to Try: The Pluff Mud Porter is my favorite, dark with a hint of sweetness.
Palmetto Brewing Company, Charleston
Palmetto Brewing Co is the only brewery in downtown Charleston, located near the exits for both major highways. They were the first in the state, opening in 1993. A brewery by the same name has been in existence since the earthquake of 1886.
The tasting room offers pints, tastings, and flights of their beers. They're open Tuesday and Wednesday 3 to 7 pm, Thursday 3 to 9 pm, Friday 1 to 9 pm and Saturday from 11 am to 7 pm. They hold open mic nights and musical acts every week.
Palmetto creates drinkable brews in styles like pale ales, ambers, lagers, and porters, as well as special release beers. Some are only available at their brewery.
Beer to Try: The Espresso Porter, pictured, is my beer of choice.
New South Brewing, Myrtle Beach
New South Brewing Company is Myrtle Beach's only craft brewery and is also located only a few blocks from the Boardwalk. Founded in 1998, they offer draft beer and cans as well as growler sales.
Visitors can stop by for a tour on Tuesdays and Thursdays at 3 pm, which includes a behind-the-scenes look at the production process and samples.
The tasting room is open for draft pours and retail sales on Tuesdays, Thursdays, and Fridays from 4:30 to 7 pm. Food trucks set up outside to keep visitors full and happy. It's also the only place to try their specialty brews.
Beer to Try: White Ale is their interpretation of Belgian ales and is drinkable on hot summer days.
Thomas Creek Brewing, Greenville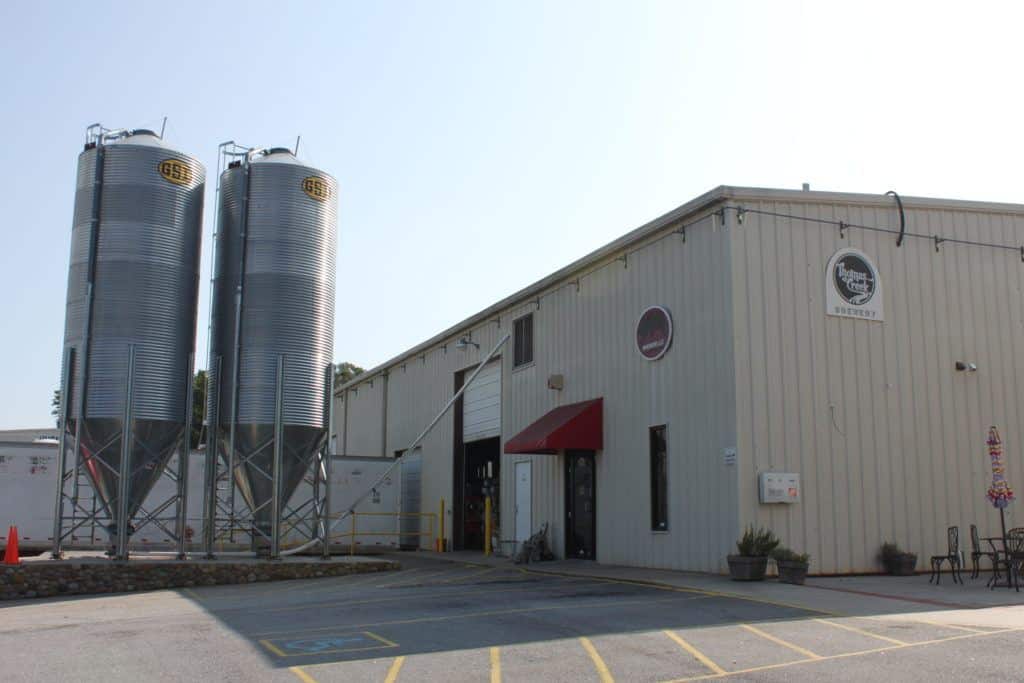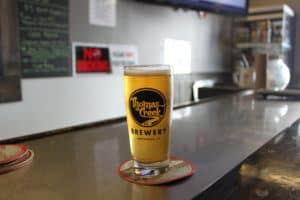 Thomas Creek Brewery and Homebrew shop is family owned and operated since launching as a brewpub in 1994. Their brewery and taproom in Greenville have a bunch of friendly dogs running around to keep the brewers' company. Inside, you can take a tour by reservation or sample pints and flights on the patio. They also sell beer and growlers to go and home brewing supplies.
They're open Monday to Wednesday from 9 am to 6 pm, Thursday and Friday from 9 am to 8 pm, Saturday from 10 am to 8 pm, and Sunday from noon to 6 pm.
Among their lineup is the River Falls Red, Dockside Pilsner, and Appalachian Amber, but you can also sample beers at the taproom unavailable anywhere else.
Beer to Try: The Shoga Ginger Saison was tasty and is not sold in stores.