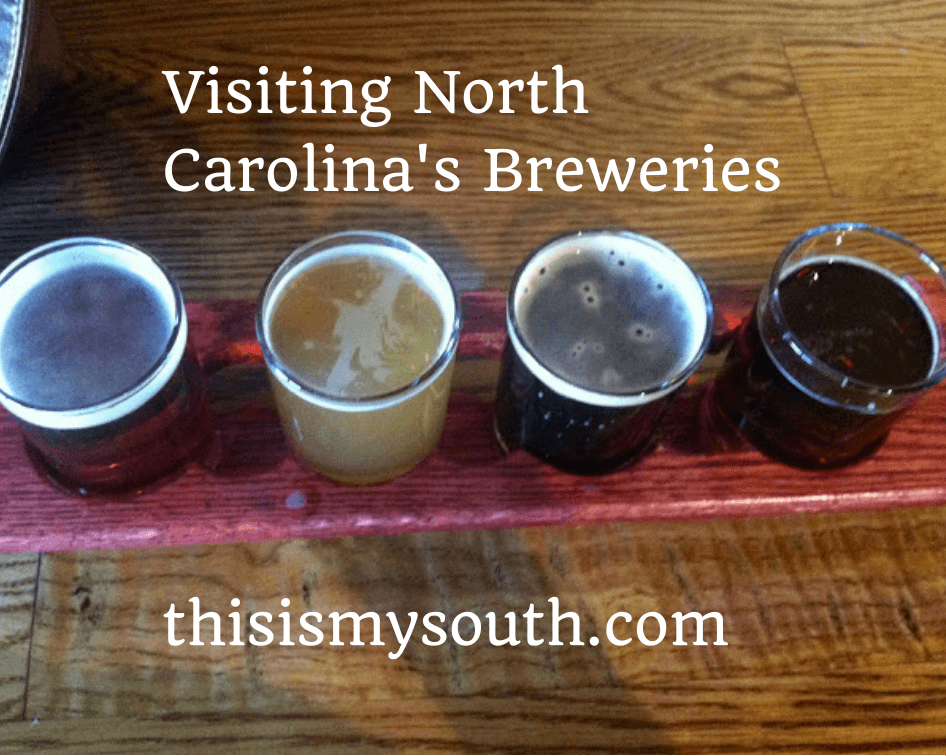 North Carolina is like a Colorado of the South, chock full of mountains and breweries. Asheville in particular boasts more breweries per capita than any other city in the country and the number of breweries is constantly growing, as Oskar Blues and Sierra Nevada have recently set up East Coast operations here. But Charlotte's NoDa district has also become popular with breweries, as have parts of Raleigh. I've outlined my favorites, but there are dozens more North Carolina breweries worth checking out.
Highland Brewing Company, Asheville
Named for the Scottish Highlands that are similar to those of North Carolina, Highland Brewing is perhaps the most well known of North Carolina's breweries. Set in the hills above Asheville, Highland hosts live music in their tasting room and offers behind-the-scenes tours of the brewery.
Beer to Try: The Oatmeal Porter is my personal favorite, but any seasonal they have on tap is worth a try.
Highland Brewing Company, 12 Old Charlotte Highway, Asheville
Pisgah Brewing Company, Black Mountain
Pisgah differentiates itself as being one of the few certified organic breweries in the state. The Black Mountain brewery had much more of a laid-back vibe, where you can catch live music or take a growler of your favorite brew home with you. Tours are also available and they boast the most diverse and interesting seasonals around.
Beer to Try: Blueberry Wheat is my favorite seasonal, especially in the summer, but otherwise it's got to be the Pale Ale or Nitro Stout, depending on your preference.
Pisgah Brewing Company, 150 Eastside Drive, Black Mountain
NoDa Brewing Company, Charlotte
This World Beer Cup award-winning brewery is named after Charlotte's NoDa, or North of Davidson. Their tasting room offers both their year-round selections and specialty taps, where you can sit at the bar or take a table and play board games. I recommend ordering a paddle to try a little bit of everything.
Beer to Try: Coco Loco is a chocolate brown malted porter and award winner, delicious and moderately hoppy.
NoDa Brewing Company, 2229 N Davidson St, Charlotte, NC 28205
Birdsong Brewery, Charlotte
Located next door to NoDa, there's always something going on at Birdsong Brewing Company, like live music or food trucks. The brewery is the best place to try it, as it's not widely distributed yet and they always have something unique on tap.
Beer to Try: The Jalapeño Pale Ale isn't overpowering but has just enough of a kick to make things interesting.
Birdsong Brewing Co., 2315 N Davidson St, Charlotte, NC 28205
Appalachian Mountain Brewery, Boone
A favorite of students at Appalachian State, AMB is a casual brewery that has outdoor space for hanging out, open daily. They also make cider for those who aren't into beer or are gluten free. They also work to give back to the local community and to be a sustainable business.
Beer to Try: Spoaty Oaty American style pale ale is very sippable without being overly hoppy, fresh with Appalachian water.
The Appalachian Mountain Brewery, 163 Boone Creek Dr, Boone, NC 28607
Newgrass Brewing Company, Shelby
Native North Carolinians decided to revitalize an old building in downtown Shelby while creating great craft beer. They use as many local ingredients as possible for their beers, which are sold at their taproom and around the state. The brewery is a favorite spot for live music and events and they also have a full menu.
Beer to Try: Lily Bean Stout will blow your mind because of its rich flavor but light color.
Newgrass Brewing Co.,213 S Lafayette Street, Shelby, NC 28150
Small Batch Beer Company, Winston-Salem
Located in downtown Winston-Salem, Small Batch creates just what the name implies. This allows the brewers to experiment with many different styles depending on their interests and seasonal ingredients. For this reason, this is the only place to get their beer. The brewery was supported by their community through Kickstarter and has weekly events like brunch, trivia, and happy hour. In addition to beer, they also have craft cocktails and bar food.
Beer to Try: Cezanne Saison is your standard Saison with a refreshing bite of lemon zest.
Small Batch Beer Co. Winston-Salem,241 West 5th Street, Winston-Salem, NC 27101
Foothills Brewing, Winston-Salem
Foothills Brewing is based in Winston-Salem and has both a brewery and taproom as well as a downtown brewpub where you can sample the same beers. In addition to their large selection of year-round brews, their seasonal selections are beloved enough to beg, steal, and borrow bottles of them. They regularly host events like food truck nights and yoga.
Beer to Try: Sexual Chocolate is just as delicious as it sounds. This imperial stout is addictive, rich and may be better than you know what.
Foothills Brewing Tasting Room, 3800 Kimwell Drive, Winston-Salem, NC 27103
For more on North Carolina's breweries, check out the North Carolina Craft Brewing Guild.