Most people don't have a reason to visit Knoxville, Tennessee, but this college town has plenty to offer travelers looking for the state's home to mountains, music, and culture. Located between Chattanooga and Nashville, Knoxville is situated within a few hours from the Great Smoky Mountains and other cities like Asheville and Lexington.
It's also home to the International Biscuit Festival, which celebrates the humble Southern baked good, and Brewers Jam, which brings in craft beers from all over the country. And of course, Knoxville turns orange during the University of Tennessee football and basketball games when fans cover both the land and the river.
This post contains affiliate links that earn income through purchases but don't charge you an added fee.
What to Do
Sunsphere– Built for the 1982 World's Fair, the futuristic domed Sunsphere is a Knoxville icon that overlooks the city. Visitors can go to the observation deck, the full-service restaurant or the bar. It is free to take the elevator to the top. 810 Clinch Avenue
World's Fair Park Lawn– Located beneath the Sunsphere, World's Fair Park is a public park with playgrounds, water features and an outdoor music venue where locals go during the summer to picnic and catch performances. 810 Clinch Avenue
Frank H. McClung Museum– On a rainy day, head over to the McClung Museum on the UT campus, which has exhibits featuring mummies, dinosaurs, prehistoric skeletons, and Native Americans. Best of all, the museum is free but has a suggested donation of $4. It's open daily until 5 pm, starting at 9 am during the week and 1 pm on Sundays. 1327 Circle Park Drive
Old Gray Cemetery– While it may seem odd to visit a cemetery while in Knoxville, this cemetery is home to Civil War graves as well as those of notable locals. The 13-acre historic site, built in 1851, is also a beautiful place to walk, as it's covered in trees. 543 North Broadway NE
WDVX Blue Plate Special– Every day Monday through Saturday at 12 pm, this beloved local radio station records live performances from the Visit Knoxville Visitor's Center. You never know what kind of music you're going to hear, but typically it includes bluegrass, jazz, and folk music. It's free and open to the public. 301 South Gay Street
Ijams Nature Center– When you're ready to head outside, this former quarry has miles of walking and mountain biking paths just a short drive from downtown. Be sure to take the Meads Quarry trail to see the Keyhole, dozens of expertly laid stones that create a magical-looking doorway. 2915 Island Home Avenue
Market Square District– This area is full of shops, restaurants, and buskers in the square. For live music performances, go to Bijou Theater and the Tennessee Theater.
Other attractions include hiking at Knoxville Food Tours, Knoxville Zoo, and the Women's Basketball Hall of Fame.
Where to Eat
Sunspot Restaurant–This restaurant calls itself "where tie-dyes and neckties unite" and brings in all ranges of locals for their excellent draft beer selection and delicious health-conscious eats. The food has a Southwestern flare but offers gluten-free, vegan and vegetarian options. Enjoy their rooftop patio on a sunny day. 2200 Cumberland Avenue, (865) 637-4663
The Tomato Head– One might not expect to find vegetarian or vegan fare in a Southern city, but The Tomato Head excels in dishes for every diet, including soy cheese pizzas, gluten-free sandwiches, and vegan baked goods. But don't worry, you can get meat as well. 12 Market Square, (865) 637-4067
Tupelo Honey Cafe– Knoxville is the latest location of this now popular Asheville chain, bringing their signature Southern dishes to Market Square. Look out for favorites like breakfast all day as well as healthy spins on traditional local meals. 1 Market Square, (865) 522-0004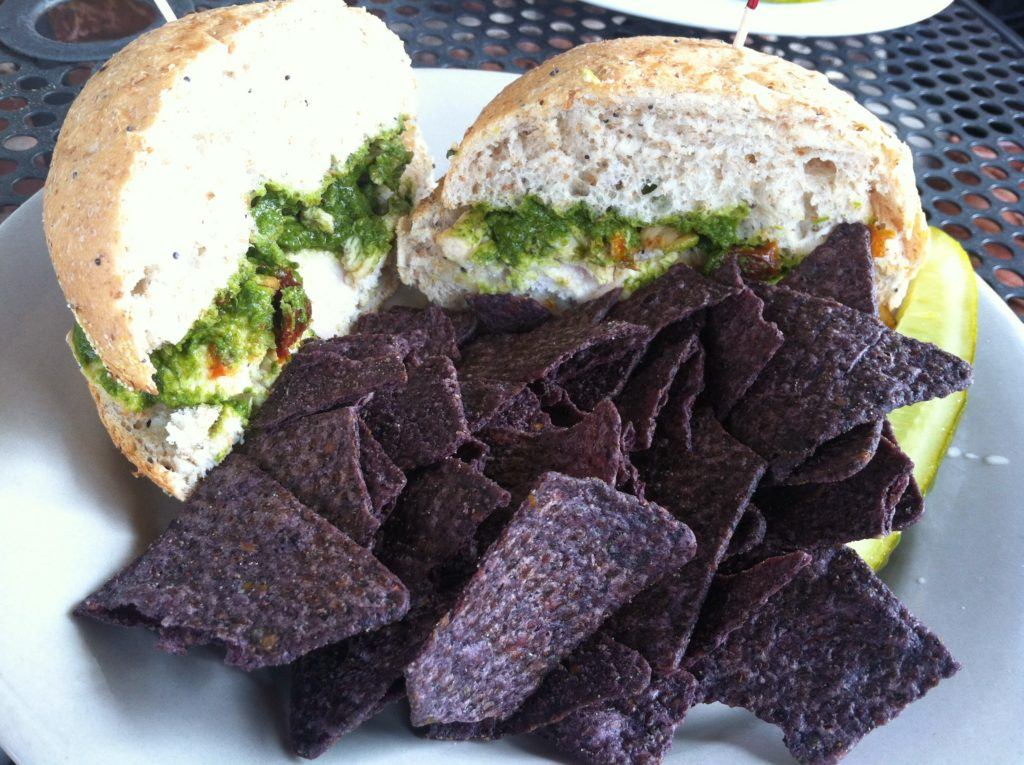 Remedy Coffee– This Old City coffee shop is located in a beautiful brick former warehouse and serves up brews from Intelligentsia Coffee. It's a place to meet with friends and co-workers over free WiFi and games. Remedy also offers light pastries and desserts. 125 West Jackson Avenue, (865) 335-0967
Knox Mason– Upscale Southern fare is the draw at this downtown restaurant. They use as many local and regional ingredients as possible, including Benton's bacon, Olive and Sinclair chocolate, and Cruze Farm buttermilk. The menu also features craft cocktails and brunch items. 131 South Gay Street, Unit 101, (865) 544-2004
OliBea– Start your day off right with breakfast in the Old City. Ingredients are all sourced locally so you know it's good. Sit in the plant-lined window for prime people-watching. 119 S Central Street, (865) 200-5450
Cafe 4– Another favorite brunch spot is on Market Square, where you can get yourself a mimosa with your eggs benedict and chicken and waffles. They also serve sandwiches and salads throughout the day. 4 Market Square, (865) 544-4144
Where to Stay
Knoxville has all your standard hotel chains, including Marriott, Crowne Plaza, and Hilton. The Oliver Hotel Knoxville in Market Square was built in the 1800s and has been transformed into one of the city's online boutique hotels. Graduate Knoxville is near campus. Your best bet is staying downtown, but there are plenty of options within a 20-minute drive. Airbnb is another option, with properties around town.
PIN IT
Book your stay in Knoxville with our preferred partner.