It's fall in the South, which means a few things. The humidity has started to lessen and the temperatures started to lower. The students are back in school. And college football season is upon us. No matter what team you root for, the region has so many great college towns with plenty to offer beyond the campus. This guide comes from Knoxville, Tennessee, the Scruffy City home to the University of Tennessee Volunteers. It assumes that you'll spend your time decked out in orange and white, cheering on your team, but will be looking to get away from campus to explore the city.
This post contains affiliate links that earn income through purchases but don't charge you an added fee.
Things to Do
There's always something going on in Knoxville, from the International Biscuit Festival to the Karm Dragon Boat Festival. Take advantage of the city's proximity to the great outdoors, specifically the Great Smoky Mountains. The city is also full of greenways and other trails.
Ijams Nature Center– The former marble quarry has been transformed into one of the city's best green spaces, with miles of hiking and biking trails as well as a quarry lake to swim in during summer months. Don't miss The Keyhole, a scenic point where pieces of stone were placed in a design.
Navitat Knoxville– The sister location of the one in Asheville, Navitat is within Ijams and has the same ropes courses and ziplines as the original. This one also has treehouses and places where you can stay overnight!
Knoxville Museum of Art– For rainy days, head to this local art museum that focuses on the people and work of East Tennessee. Paintings and sculpture are on display and it's free to visit.
East Tennessee Historical Society– Visit this humble museum to discover what's so unique about this part of the state, from the early settlers to the work of the Tennessee Valley Authority that continues today.
Tours– Sample the city's best bites with East TN Tours, Bountiful Brunch Tour of Knoxville TN, or Knoxville Food Tours, the craft beers with Knoxville Brew Tours, and the haunted sites with Haunted Knoxville Ghost Tours.
Shopping– Browse some of the local shops for souvenirs and gifts. A few of our favorites are Rala, Art Market, and Wild Honey Records.
Where to Eat
Knoxville's restaurant scene is one of the most underrated in the region so you will certainly eat well in the Scruffy City. Stay away from the crowded campus restaurants and head to Market Square and the Old City.
Breakfast
OliBea– Open daily for breakfast and lunch, this light-filled eatery has windows full of plants. The menu incorporates local ingredients for dishes like chicken biscuits, eggs benedict, and breakfast burritos.
Remedy Coffee– Every city needs a hip coffee shop and Remedy is Knoxville's. Grab your morning jolt of Intelligentsia coffee with a pastry.
Makers Donuts– For handcrafted donuts made daily, seek out Makers. Quirky flavors include the Milk + Cereal, made with Fruity Pebbles, and Blueberry Bourbon.
Lunch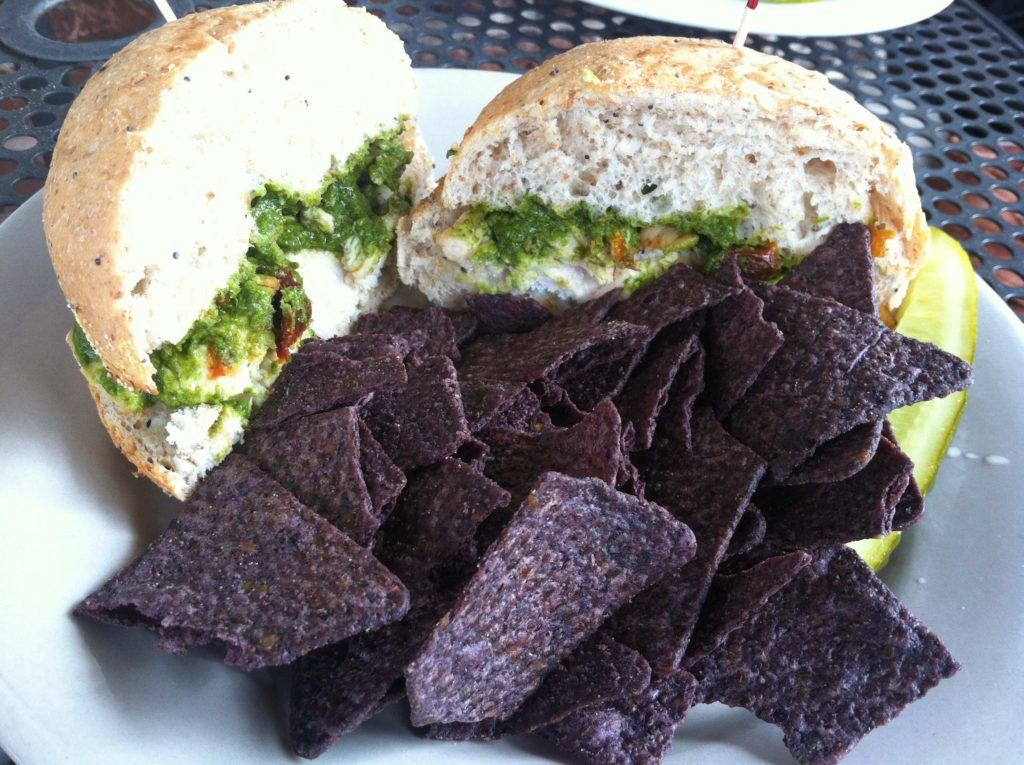 The Tomato Head– Focusing on "food not from a can," this vegetarian-friendly restaurant on Market Square has healthy options as well as pizza and sandwiches.
Sunspot Restaurant– Share some small plates between friends or order your own tacos and sandwiches. Don't miss the hummus plate and roasted chicken with all the fixings.
Cafe 4– This Market Square restaurant has brunch as well as hearty lunches like flatbreads, sandwiches, and salads. Don't miss their funky macaroni and cheese styles.
Dinner
Knox Mason– The top-rated restaurant in town creates modern Southern fare like Mississippi catfish and peach salad with Benton's ham. They also serve brunch on weekends.
The Plaid Apron – A Knoxville Cafe– Farm to table is the draw at this cafe. Order the local vegetables, pizzas, and meat and twos.
Emilia– Also owned by the folks behind Knox Mason, Emilia is ideal for Italian. Pasta is made in-house daily.
Where to Drink
It wouldn't be a college town without some watering holes, would it? You'll certainly find the coed-friendly spots downtown, all smelling of spilled beer, but if you wander to Old City, you'll find music venues appealing to older visitors.
Pretentious Beer Co– Unlike your average pub, Pretentious blows their own funky glassware and their taproom carries a selection of carefully chosen beers from Tennessee and beyond.
Crafty Bastard Brewery– Stop by this local brewery for samples of IPAs, saisons, and other popular varieties. They offer food trucks during the summer months.
Preservation Pub– The historic bar on Market Square has winding rooms and live music many nights of the week. Beer is cheap during weekly happy hours.
Hops and Hollers Craft Beer Store and Taproom– Fill your growler or stay for a pint of Tennessee's finest brews, along with others from around the country.
Peter Kern Library– The speakeasy inside the Oliver Hotel is surrounded by antique books and craft cocktails. The bar's namesake owned the bakery that once inhabited the building.
Sassy Ann's– Dance the night away in the converted 120-year-old Victorian home that is known for live music and cheap drinks.
Where to Stay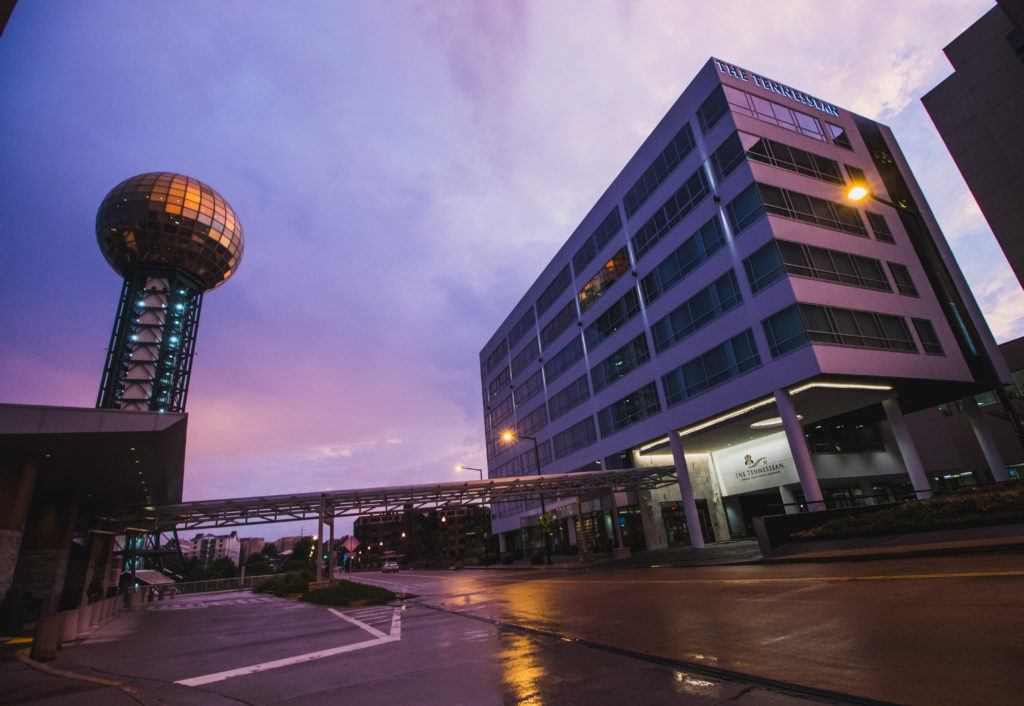 Hotel rooms are plentiful in the greater Knoxville area, but most are big name chains. More independent brands are opening up, though. Be sure to book well in advance before a big game or you'll be stuck out by the highway and driving in.
The Oliver Hotel Knoxville– Located on Market Square, this boutique property is in a historic building. Rooms and suites are stylishly designed and the hotel has an in-house bar and restaurant.
The Tennessean Hotel– New to the city is a sleek modern property that has king suites and The Drawing Room cocktail bar. It offers an elevated experience for alums and visiting fans.
The Volunteer Hotel– The hotel near the University of Tennessee has rooms decorated in the school's colors as well as a fitness center, restaurant, and complimentary breakfast.
Airbnb– Groups can stay in one of the city's lesser-known neighborhoods.
Book your stay in Knoxville with our preferred partner.