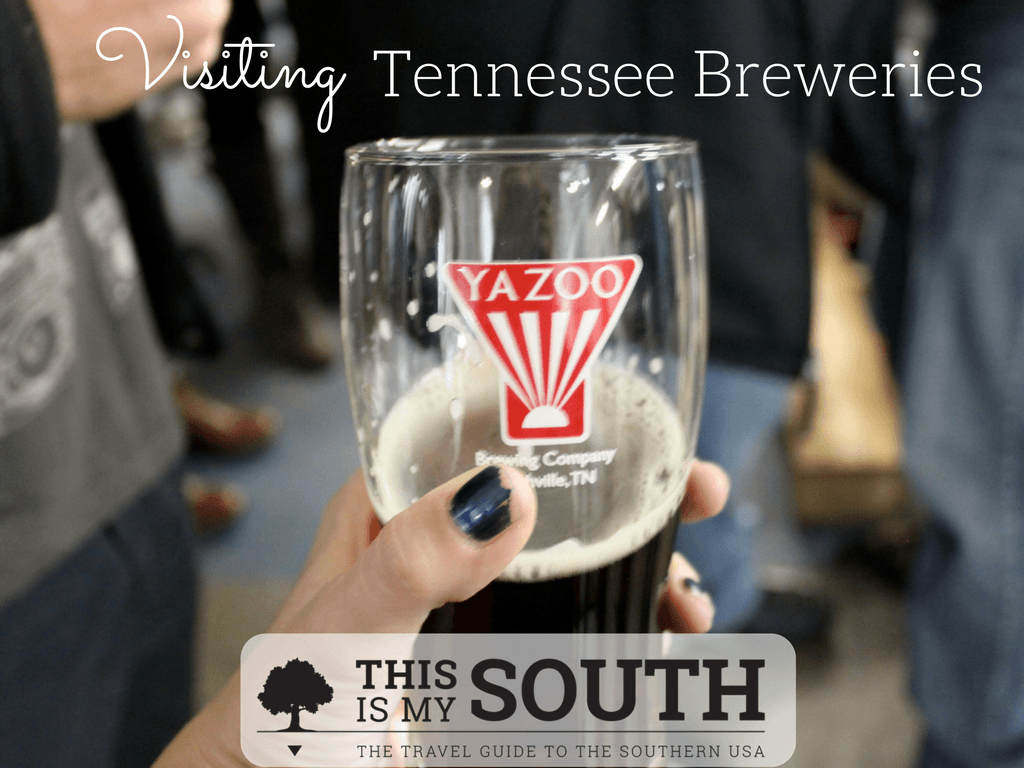 The state of Tennessee is known more for whiskey, namely Jack Daniels, but it might surprise visitors to know that it's become a hub for craft beer as well. From Nashville to Memphis and Chattanooga to the Smokies, you're sure to find a good pint at independent breweries in every corner of the state. There isn't an organized beer trail, but you can check the RateBeer page for updated listings of breweries to visit. And while we've sampled many Tennessee beers, we've visited just a few.
Yazoo Brewing Company, Nashville
Nashville has become a surprising beer city, home to nearly a dozen microbreweries. Yazoo Brewing Company is one of the oldest and most well-known since 2003. Named for the river in the Mississippi Delta, their beers have gone on to win countless awards, including the Great American Beer Festival gold medal. They created the state's first legal high-gravity ale in 2009 and later started the Gerst line with pre-Prohibition inspiration and Embrace the Funk line of sour ales.
Located in the Gulch, the Yazoo brewery has a 40 barrel brewhouse and taproom offering their year-round and specialty brews. The taproom is open Wednesday and Thursday from 3 to 9 pm, Friday from 2 to 9 pm, and Saturday from 11 am to 9 pm when they offer their public tours. Tours are $8 per person, which includes a souvenir glass and samples.
Beer to Try: Dos Perros is a personal favorite as it can be difficult to find outside of Tennessee. The malty and hoppy brew is inspired by both Austrian and Mexican ales.
Oddstory Brewing Company, Chattanooga
Another surprising brew town is Chattanooga, an often overlooked destination for travelers. Many of the breweries, including OddStory Brewing Company, are within walking distance from one another, an ideal situation for beer lovers. Founded by a local homebrewer, their downtown taproom is full of light, covered with plants and open windows. They also have a food menu of light bites.
The 1,400-square foot brewery with a barrel brewhouse and fermenting vessels was backed by Kickstarter in 2016. Their stable of year-round beers includes a pale ale, Belgian blonde, and Vienna lager. All beers use water from the Tennessee River. They don't currently operate tours. The taproom is open Tuesday to Thursday from 4 to 10 pm, Friday from 2 pm to midnight, and Saturday from 12 pm to midnight.
Beer to Try: The saison packs a lot of flavor if you're looking for something other than a light brew.
Hutton & Smith Brewing Company, Chattanooga
Located just across the street, the cozy Hutton & Smith Brewing Co. draws their inspiration from the world of rock climbing. The rotating selection of beers is named for elements like the Belayer's Blonde and Bivouac Black IPA. The brewery is even named for the founding fathers of the field of geology.
Early backers received hand-thrown pottery mugs that hang above the bar. Climbing ropes and other accessories decorate the taproom. The taproom is open from Tuesday to Thursday from 5 to 10 pm and Friday and Saturday from 12 pm to midnight. They don't currently operate tours.
Beer to Try: Moh's Mandarina is the perfect way to cool off from the Tennessee humidity with equal parts hops and tart.
Sammi Eubanks provided additional photos for this post.